Experience
As a registered patent agent, Dr. Elcess works with innovators to define and protect their inventions. From the initial stages of drafting a patent application, through prosecution before the United States Patent and Trademark Office (US PTO) and the World Intellectual Property Organization (WIPO), she secures exclusive rights to the invention for our clients.
Kimberley's areas of technical expertise include nanotechnology, biotechnology, medical devices, imaging, mechanical devices, energy storage, electrochemistry, radiation detection, superconductors and superconducting devices, thermoelectric materials and devices, and other fields of solid state physics and chemistry.
Dr. Elcess is also a Certified Licensing Professional (CLP) who is experienced in licensing transactions for our clients, monetizing their intellectual property assets.
She has lived, worked, and studied in more than ten countries on four continents. A native speaker of English, Kimberley can also conduct business in French and Spanish.
Before SACK IP
Most recently, Dr. Elcess was a licensing specialist and patent agent for the US Department of Energy's Brookhaven National Laboratory where she drafted and prosecuted patent applications, negotiated patent licenses, and supported local entrepreneurship.
Prior to her experience at Brookhaven, Dr. Elcess worked for a boutique intellectual property firm in Austin, TX.
She also spent a decade after business school as a strategic management consultant, gaining business valuation, negotiation, and leadership skills. Working largely in international and intercultural environments, she helped clients make better investments by applying the principles and techniques of decision analysis. Many of her clients were pharmaceutical companies managing intellectual property assets and drug pipelines.
Early in her career, Dr. Elcess worked as a scientist studying the surface properties of compound semiconductors useful for optical communications and developing methods for producing thin films of high-temperature superconductors. She is also a veteran of a Silicon Valley startup that went public.
Click here for a partial list of publications by Dr. Elcess.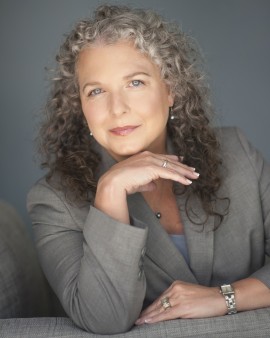 Kimberley.Elcess@SACK-IP.com – E-mail
(512) 748-1438 – Direct
Education
Massachusetts Institute of Technology
SB and PhD in Materials Science and Engineering
INSEAD (Fontainebleau, France)
Master of Business Administration
Registered Patent Agent
Registered to Practice before the United States Patent & Trademark Office
Areas of Practice
Intellectual Property
Patent Drafting & Prosecution
Nanotechnology
Pharmaceuticals & Biotechnology
Materials Science & Engineering
Solid State Physics & Chemistry
Electrochemistry
Energy Storage Devices
Batteries
Radiation Detection
Thermoelectrics
Semiconductor Technology
Superconductor Technology
Licensing
Entrepreneurship
Certified Licensing Professional