Experience
Mee H. Hoe, Ph.D., is Of Counsel to the Firm. She is an experienced patent attorney with more than eight years of experience in client counseling, patent portfolio management, procurement, and enforcement in medical, pharmaceutical, and biotechnology companies, including startups.
Dr. Hoe's practice focuses on biotechnology and related technologies, including cell-based therapies, vaccines, small molecules, biochemicals, medical and diagnostic devices, biologics, and consumer products.
Before SACK IP
Dr. Hoe has worked in private practice serving her own clients, and has practiced at Cooley LLP. She was also a legal intern/patent advisor at Kenyon & Kenyon, LLP.
Dr. Hoe earned an LLM specializing in Intellectual Property at the Benjamin N. Cardozo Law School in New York City. She received the Dean's Merit Scholarship and worked on an inter partes reexamination law project that successfully narrowed the claims of the patent at issue. Dr. Hoe received her LLB at the University of London, Queen Mary, Department of Law with Upper Second Class Honors. While there she was a student member of the Law Society.
Prior to law school, Dr. Hoe earned her Ph.D. in Biomedical Sciences with a focus in Molecular Cell Biology. Her doctoral thesis, "The Role of N-linked Glycosylation in Transferrin Receptor Recycling," led her to fellowships in research on intracellular transport of proteins through the Golgi complex. She worked with Professor Graham Warren at Cancer Research U.K. in London, and with Professor James E. Rothman, 2013 Nobel Laureate, at Memorial Sloan Kettering Cancer Center in New York. With Professor Rothman she co-founded a biotechnology company based on a technology platform using heat-shock proteins as antigen carriers to stimulate the immune system.
For her master's degree in microbiology, Dr. Hoe's thesis work focused on the Staphylococcus aureus bacterium. This disease-causing microorganism has become resistant to methicillin (MRSA) in many areas, and is the subject of much medical research. As an undergraduate majoring in biology with a minor in chemistry, Dr. Hoe performed research on Paracoccus denitrificans, a bacterium that is capable of using energy from a wide variety of sources and that is not a known human pathogen.
Dr. Hoe is committed to advancing women's causes in developing countries. She volunteers in the Family Court, advising pro se litigants in child custody and support cases. She also volunteers in Chinatown helping non-English speaking Chinese immigrants with various legal issues. In addition to English, Dr. Hoe speaks Malay and Chinese (Mandarin, Hakka, and Cantonese).
Click here for a partial list of publications by Dr. Hoe. Click here for a list of her issued patents.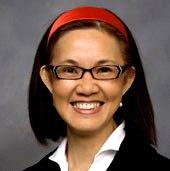 Mee.Hoe@SACK-IP.com – E-mail
(347) 415-6399 – Direct
Education
Benjamin N. Cardozo Law School
LLM (Intellectual Property), 2007
University of London, Queen Mary, Department of Law
LLB, 2005
University of South Carolina School of Medicine
PhD, Biomedical Science, 1990
Dissertation: "The Role of N-linked Glycosylation on Transferrin Receptor Processing."
Illinois State University
MS, Microbiology, 1985
Thesis: "Construction of Isogenic Pairs of Methicillin-reistant and Methicillin-susceptible Staphylococcus aureus."
Illinois State University
BS, Honors, Biology with minor in Chemistry, 1981
Senior Honors
Research Project: "Outer Membrane of Paracoccus denitrificans."
Practice Areas
Intellectual Property
Biotechnology and Related Technologies
Microbiology
Biomedical Science
Cell-based Therapeutics
Vaccines
Small Molecule Pharmaceuticals
Medical and Diagnostic Devices
Biologics
Chemical Arts
Consumer Products
Entrepreneurship
Bar Admissions
New York
U.S. Patent and Trademark Office